I think this Reckoning article was in the Advertiser again … dunno can't remember …
My least fave thing about this article – the horrible pull quote – yeeesh!
My fave thing about this photo? Hmmm … I think it has to be the t-shirt I bought on the way to the photo session from one of those cheesy t-shirt shops that says "stop staring at my tits!". Unfortunately they chose a pic with my arm across the key word – censorship!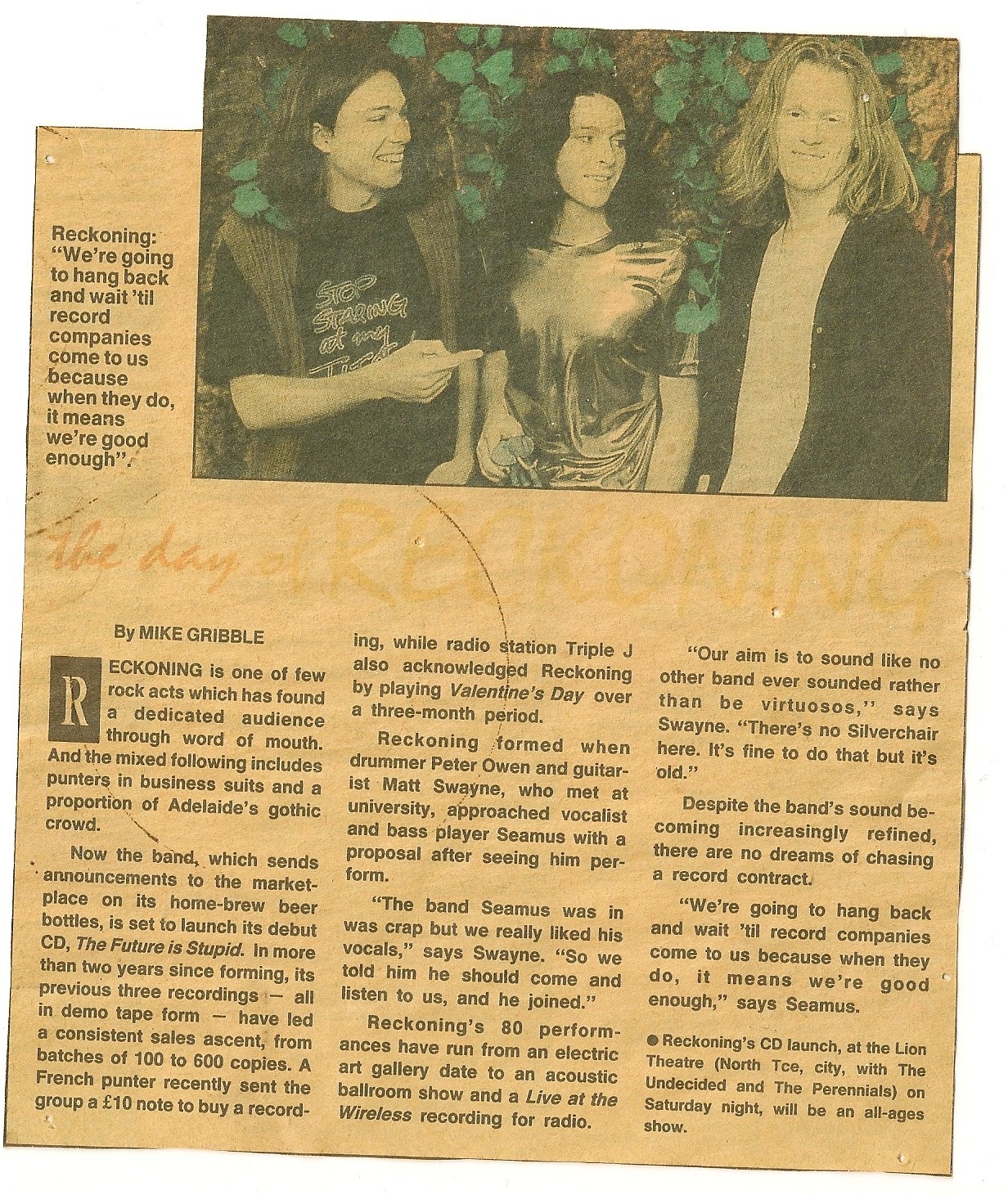 Note also the fib we made up about how we formed the band. The true story was too boring so we made up some lie about Pete and Matt seeing me sing in another, apparently "crap", band. Don't believe everything you read kiddies!
On the wall behind us is some of the plastic flora that we used to hang up all over the stage at our gigs. Stanley (Ol' Fella) our plastic elephant mascot made it into this photo as well.
Ah such, such fun…
Cheers,